"SHIVASHOP" @ GLOBE HOUSE
Sunday 26th JUNE 2016
 3.00pm - 5.30 pm
                             PEACOCK ( PINCHA MAYURASANA)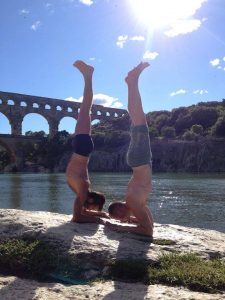 "SHIVASHOP" - LUMINOUS and UNSTOPPABLE
Shivashop is a monthly workshop designed to deepen your Asana Practice and open the doorway to meditation. It is a fantastic chance to de-construct a specific pose and to learn a little more about Shiva.
Each monthly workshop is focused around a specific Yoga pose. De-constructing each pose and getting better understanding of the alignment principles necessary to take the pose to the next level. No previous experience of being in the posture is necessary and your current level and experience will be respected.
This month we will focus on PEACOCK
Benefits of practicing PEACOCK (PINCHA MAYURASANA):
Strengthening the shoulders, arms
Stretching the abs
Improving balance
Relieving stress and calming the brain
Also SHIVASHOP is an excellent way to re-connect with your own essence exploring doorways to MEDITATION. It is a perfect opportunity for those of you who are interested in learning meditation or, for those who are already meditating, to deepen your practice.
Why bring Meditation into the practice? Meditation is a means of transforming the mind through techniques that encourage and develop concentration, clarity and emotional positivity. What you see of yourself, what you know of yourself, is simply the tip of a massive "iceberg". You look around, and all you can see is what shows above the water, so you imagine that's all there is. Yet, the pattern of whole universe, of all that is, is imprinted on the deepest level of your being.
£25 for 2.5 hours
Enrol here

VENUE 
GLOBEHOUSE
www.globehouse.org