Welcome to ESSENTIAL NATURAL  HEALTH - a holistic way of living brings about tremendous healing and growth - a powerful transformation in our own lives, our families lives, the world in general. What I am about to share with you just now is truly revolutionary.
Becoming a healthy, happy man has been my personal project through the last few years. Facing challenges on my personal life journey had inspired me to embark on a quest. Using daily practices of yoga and meditation opened for me another level of awareness of how I can live a healthy, inspired life. The support I've found taught me how to tackle challenges of my daily life with strength and grace. Things they don't  teach us in school like commitment, building your personality, designing your presence and how to stay supported in daily life with ease and steadfastness. My own quest for happiness took me to a more holistic approach to life in general - inviting me to change my eating habits and general health routine. I have also discovered the potency of essential oils and I have found them truly inspirational.
Using essential oils can be both profoundly simple
and life changing at the same time 
.
Essential oils have become a part of my daily self care: I use them support my physical, mental, emotional and spiritual wellbeing. I am a registered doTERRA Wellness Advocate and welcome your enquiries as to how these wonderful oils may support you and your family's natural health.
I know that helping others to achieve their potential, to learn and grow is so important to me. As a Yoga teacher this is what I open my doors for, to facilitate growth, expansion, exploration…
This is mirrored in the work I do with doTERRA, whether through an educational route, or an explorative one. I am able to support you through private one to one consultations where we focus on your personal physical and emotional concerns or in small groups where we share invaluable information on the many uses oils have in our homes and medicine cabinets.
Have a read below and get in touch to let me know how best we can work with each other.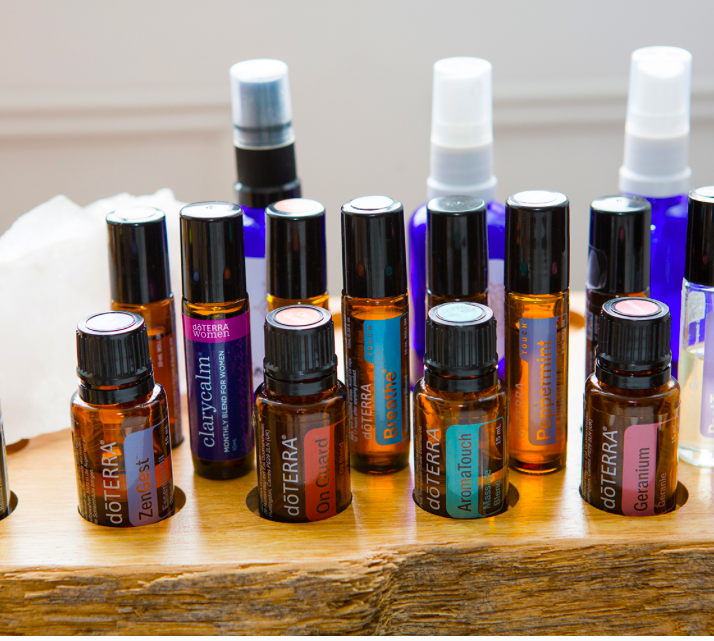 HOW CAN THEY SUPPORT YOU?
There are so many uses and benefits of these natural plant remedies; for physical ailments, emotional imbalances and the more subtle energetic application. From diffusing them into our homes to cleanse the air we breathe, to taking them as supplements to support our energy on a daily basis. These beautiful oils above are just the tip of the iceberg…
I use these and many more as part of my daily holistic support system...
Essential Oils are the plant's immune system
____________________________________________
The essence is how the plants defend themselves against bugs, infections, virus, bacteria, fungus, etc. These compounds from the plants are the root of modern day medicine, it is what the drugs today are doing their best to mimic. Nature has provided us with everything we need to protect and nourish our bodies and minds so when traveling I don't leave my house without these:
1. Lavender- great for sun burn, skin irritations and restful sleep
2. Peppermint- soothes headaches, relieves itching from bug bites, repels spiders and much more
3. Melaleuca- disinfects cuts and scrapes, heals skin tissue, defends against environmental threats
4. Lemon- helps relieve anxiety, detoxifying, purifies water
5. Frankincense- Immunity support, alleviates mental fatigue, helps to heal infected wounds
6. DigestZen- digestive support, soothes upset stomach, helps maintain healthy gastrointestinal tract
7. TerraShield- effective insect repellent (I use with Geranium)
8. PastTense- relieves head and neck tension, calms emotion, convenient roll-on application
9. Balance- promotes overall sense of relaxation, great for jet-lag, grounding properties
10. Breathe- maintains clear and clean airways, minimizes airborne threats, relieves congestion.
It's extremely important to keep the gut healthy whilst traveling, so I HIGHLY recommend PB Assist, our Probiotic Defense Formula as well!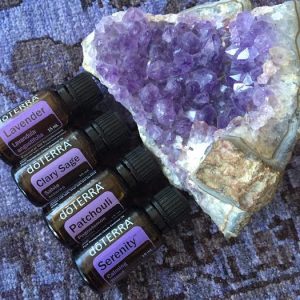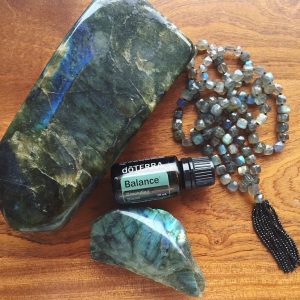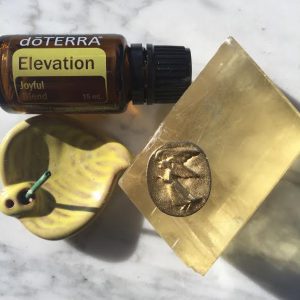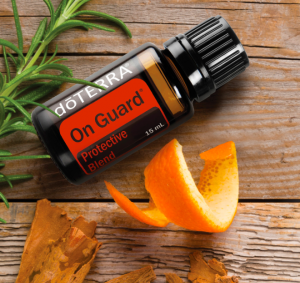 WHY doTERRA?
I understand that honesty, integrity and authenticity are core values for me. I realised doTERRA as a business model, shares these same beliefs. The scientific research, the humanitarian focus in doTERRA, the 'Healing Hands' and other charitable foundations, and the personal development opportunities that are presented to me through developing my role in this business, all resonate with me on a heart level.
And thats not even mentioning the Certified Pure Therapeutic Grade quality of the oils (which means they are 100% natural, pure and potent with no additives) and the ethical way they are sourced from over 40 countries, with more than half of these are developing nations. This means that doTERRA are bringing a market to communities that in dire need of basic resources.
So the aim of the work I do with doTERRA is to share the power of plant medicine to women, men and families all over the world. Bringing the high vibrational qualities of these essential oils into the daily lives of us all.
SUBTLE AROMATHERAPY?
Subtle Aromatherapy is where we use Essential Oils to influence and rebalance our emotions and energetic wellbeing.
The relationship between essential oils and our energy is a synergistic one. Due to the tiny molecular structure of essential oils, they are known to travel through the space between cells when absorbed into the body. From a Traditional Chinese Medicine viewpoint, this is also where the energy of our emotions travels (chi). We can directly effect our emotions through the strategic placement of essential oils on specific acupressure points on the body. I work with these specific emotional requirements in a private one to one session
I have created a series of hand made Blends with the aim to balance specific emotions. Simply email me for more information and to buy them.
Peppermint to feel more alert – Lemon to get a happiness hit – Lavender to sleep better – Ginger to alleviate nausea – Grapefruit to reduce appetite – Eucalyptus to stop sniffles – Wild orange to reduce anxiety – Rosemary for better focus – Melaleuca to fight infections – Peppermint to stop headaches – Lavender to soothe cuts and ease PMS – Cedarwood for hair loss and skin irritation
I love to connect personally or hold open classes, to share the many benefits of Essential Oils, contact me here to get a date in the diary